Maple Transactions
I am the Editor-in-Chief for Maple Transactions , a new open-access scholarly journal. The purpose of Maple Transactions is to disseminate excellent expositions on topics of interest to the Maple community. There are no page charges, and you need not use Maple to be published in this journal.
My current obsession: Bohemian Matrices
See bohemianmatrices.com for details. But here's an image, just for a teaser.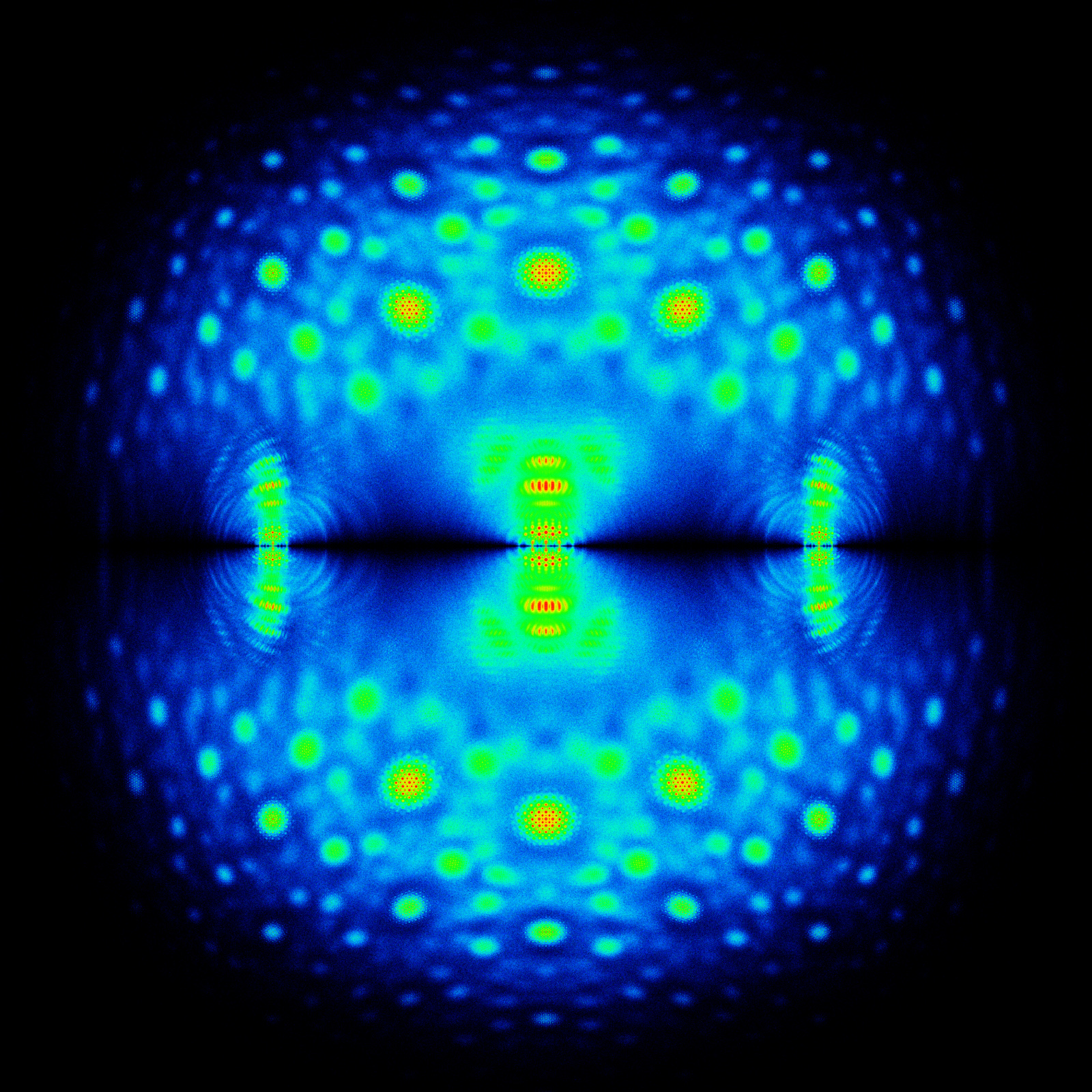 Research Interests
I have three major overlapping research areas: computational dynamical systems, computational algebra, and computational special functions, each of which is used in scientific and engineering applications. My main overall concern is for the fidelity and reliability of these algorithms in actual applications. The main approach that I use is Computer-Mediated Thinking or Computational Discovery, or Computational Epistemology. That link goes to a paper describing that idea in a teaching context, but it is a much broader idea, namely that the combination of human plus computer, especially equipped with thin slices of Artificial Intelligence, can be better than the human alone.
My academic CV as of July 31, 2021
My channel includes some talks, and some course videos. I'm still learning, but making the videos is quite fun! There will be more.
My computational discovery and epistemology home: The Rotman Institute of Philosophy
My computer algebra research group: The Ontario Research Centre for Computer Algebra
ACM says "Kudos" are important. Are they? Here is one of my papers, "kudo-ized." I suspect this fad will fade away.
Books
Code Repositories for Books and Papers
Perturbation Methods in Maple from the ACMES book listed above
Maple Documents and Workbooks and Worksheets from talks
A free Maple Player which can read these items is available at Mapleplayer .
Blends in Maple from the Maple Conference 2020
The Functional Inverse of Gamma from a number of places